Whilst we are all doing our bit for society and staying at home, we tend to succumb to a loss of routine and play on phones more, snacking rather than eating meals to try to fill the time.
Dental practices throughout the UK have been forced to close in an effort to halt the spread of COVID-19. Appointments at Emergency Dental Care Centres are limited at present. Broken teeth, lost fillings, crowns and bridges are not deemed a priority and will not be seen. To limit the chances of this happening, please consider these measures:
Avoid sticky toffees and hard sweets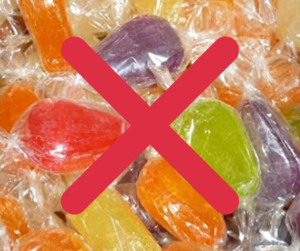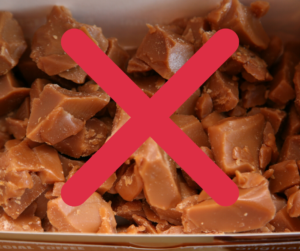 Accepting a toffee, hard chocolate or boiled sweet that you normally wouldn't eat is the most common cause of tooth fracture. Even though many of us are spending more time at home this is not a holiday season like Halloween or Christmas and try stay to your normal healthy diet.
Eat only 3 meals a day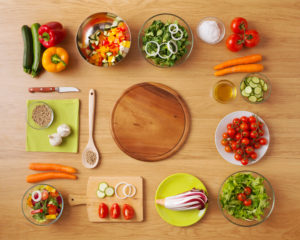 Avoid snacking in between these. Easy to reach snacks such as biscuits, cakes, packets of sweets, chocolate bars and toffees (yes, them again!) are high in sugar and break teeth. This also increases our insulin levels causing weight gain. Chocolate is my preferred treat and if I'm treating myself, I aim to eat this immediately after a meal, therefore limiting the effect it will have of my teeth.
Start with a healthy breakfast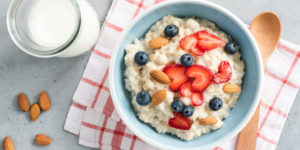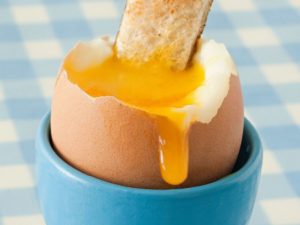 Porridge, whole wheat cereals (Shredded Wheat, Weetabix, Bran Flakes, All-Bran) are an excellent source of fibre, are lower in sugar and keep you feeling full for longer. Current advice is to brush your teeth before breakfast because at night we don't produce saliva and essentially our teeth dry out and are most prone to tooth decay early in the day. Resist the urge to top them with sugar or honey (yes this is sugar too) but instead put some chopped fruit to sweeten them if necessary. Although quite scarce right now eggs are a great source of protein and also fill you up.  They can be cooked numerous ways and can be a fun way for kids to enjoy their food.  My kids enjoy a "dunky" egg or "dippy" egg.  Omelettes, scrambled, poached, fried – they all taste amazing.  Whilst we have this unprecedented time with our families, we can help to get them involved with cooking skills.  Get them to look up recipes online and cooking methods.  The majority of recipes are free of charge especially BBC good food guide.
Sugary cereals often come in brightly coloured boxes and feature an animated character on the front. These are aimed at children and contain alarming amounts of sugar. High sugar foods are metabolised much quicker and therefore you feel hunger at a faster rate therefore you are more likely to eat again putting your teeth at risk.
Drinks
Be aware of what you drink. Many drinks contain acids to make them fizz or acid from fruit and this slowly erodes teeth away. This often goes unnoticed until teeth, especially from teeth start to chip away, even if they say "sugar free" or "zero".   Fruit juices also should be avoided or diluted right down.  Whole fruits are not destructive to teeth as when you eat them, they still contain the fibre which helps to neutralise the sugar.  Smoothies are less of a problem as they still contain fibre.
This is hugely important for kids too. Toothache is no fun at all! Not to mention having to stay indoors with a child in pain with no ability to distract them. I would urge all of us to try to stick to our usual routine or use this time to develop a healthier routine. The key message for avoiding cavities is to avoid sugary snacking.
Writing a food diary/meal planner will help you to monitor your supplies and plan when to have treat days! It also means that when you do have to leave your house to visit the supermarket that you can buy for your plan and therefore won't need to shop as frequently.  I am trying to buy veg that might last little longer or chop it up and freeze it so it doesn't go to waste and you can add it to a stir fry for example on another day.
This could mean that you plan to bake a cake together or a special pudding and will look forward to it.  This causes less damage to teeth when eaten immediately after your lunch or dinner.  I try to bake using fruit in order to add sweetness and this encourages my kids going forwards to consider all options and not just dive in for the chocolate option (like me!!)  Apple pies and crumbles are delicious and easy to make and apples are easy enough to source.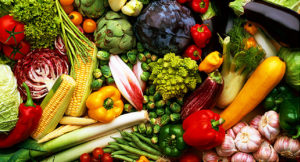 Therefore key points would be
make a meal planner and get the whole family involved
try and let the kids help with the preparation/cooking as they will appreciate the food more (although you may not!) and the fact that they cooked it
remember to include drinks in your meal planner so they can be controlled
avoid sticky sweets/toffees that may break a tooth or loosen a filling that could lead to dental pain.
As always, the team is on hand to offer telephone advice, please call us on 01443 812559 (Ystrad Mynach) or 01443 451851 (Nelson) for free diet and oral hygiene advice.