With the rise of mandatory use of PPE in public, it is sad and worrying to see the amount of PPE that we see littering our streets. This is obviously not only an environmental concern for wildlife and an eyesore for our communities but is also unsanitary and heightens the risk of spreading disease. Single use PPE cannot be recycled and therefore becomes landfill. This represents a long-term problem on a global level.
Using sustainable masks that can be washed can be our little way of helping to reduce litter and unnecessary waste for our local community. By using a washable face covering, you will be helping the environment, protecting supplies of PPE to our health care and key workers and saving some money ££££££
Washable masks allow you to express your inner fashion sense too!!
Just remember though, to wear your mask correctly!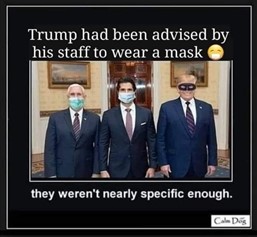 At the Grove we care deeply about the environment and our lovely Welsh countryside. We have chosen to predominantly use washable gowns for our staff for aerosol generating procedures and recycle all non-clinical waste. Small little measures but little changes will help to make the big differences for future generations.